COVID-19 is a watershed global health crisis that has sparked unprecedented international change. The global economy has effectively shut down to contain the spread of the virus.  Governments continue adapting policies and are taking distinct approaches as the pandemic evolves, while forward-leaning businesses are preparing for an economic reopening in a time of significant uncertainty and change.
It is unknown what the world order will look like, but it will introduce new challenges as organizations adjust to the 'new normal.' Borders have closed and there have been significant disruptions to labor, trade, and public health, not to mention profound supply chain interruptions. Despite new questions about the future of globalization, the world will remain interconnected; but the structure and flow of the connections are likely to change. Simply turning on the economy will not return it back to the same pre-COVID world.
To better understand and prepare for the imminent global changes, for the next five weeks we will explore the core "risk factors" that are integral to third-party supply chain risk management (TPRM): finance, operations, governance, geography, and cyber. We will examine each risk factor, focusing on disruption wrought by COVID-19, and highlight some upcoming trends that will influence each factor. Together, these pieces will detail how those core factors will shape 'business as usual' as the global economy reopens. The more organizations can prepare for the 'new normal' across their global supply chain, the more resilient they will be as the brave new world unfolds.
This Week's Risk Factor: Geography
COVID-19 has reinforced just how impactful sovereign borders remain. From hospitals per capita to political violence to government debt, a range of factors shaped by sovereign borders define not only the government's capacity to respond to COVID-19, but also the timeline and shape of economic reopening within those borders. Political, socio-economic, and infrastructure factors together shape a country's capacity to contain COVID-19, with significant impact on multi-national businesses with supply chain dependencies within those borders. These indicators should be integrated into any operational and logistical reassessments to succeed in a post-COVID world.
Political Risks
In last week's press conference, Joint Chiefs of Staff General Mark Milley noted, "There is stress as a result of this COVID-19 virus on the politics, the internal politics around the countries. There is an increased probability or risk of instability, significant instability in some countries." Even prior to the pandemic, monumental political shifts were already underway, sparking new instability and exacerbating conditions in already vulnerable countries.
Democracy has been in decline for a decade, and a resurgence of authoritarian leadership has left many wondering whether democracy itself is dying. What does this have to do with supply chain risk? Strong democratic institutions tend to have impacting the business risk environment through greater transparency and formalized regulations. In contrast, high levels of corruption and the absence of the rule of law – often found in authoritarian regimes – can be destabilizing for organizations as graft, side-payments, and nebulous and personalized regulations significantly add to the cost of doing business. Each of these can destabilize organizations based there, which become susceptible to the whims of governments that may renege on promises or undermine foreign companies in favor of domestic champions.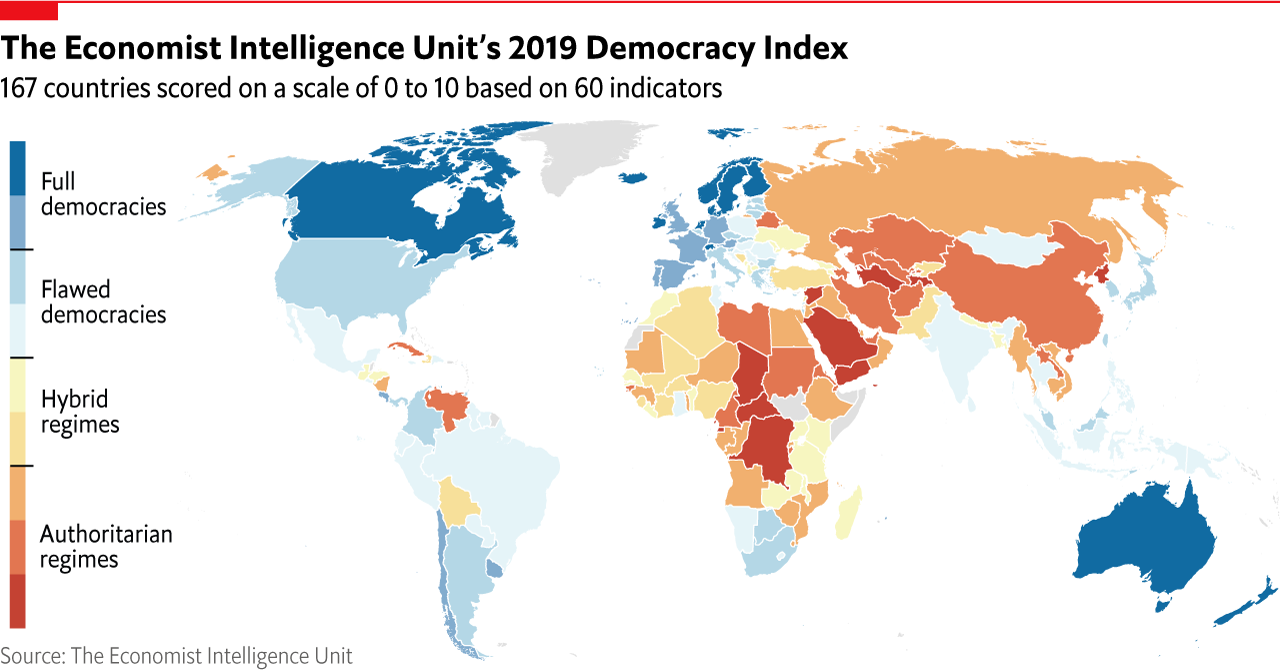 Political violence and instability are also more likely in hybrid and authoritarian governments, often as a response to the corruption, lack of rule of law, and the inequalities they create. The growing risk, or presence, of violence clearly alters government decision making, while increasing the risk of supply chain disruptions, mismanagement, quality, and even shifting relationships and alliances as instability increases. The rise of authoritarian nationalism will likely continue to disrupt global trade as protectionism continues to rise and as this approach is adapted by some democracies as well. There are concerns that COVID-19 may reverse of globalization as a means for governments to attain autarkic political, social, and economic control.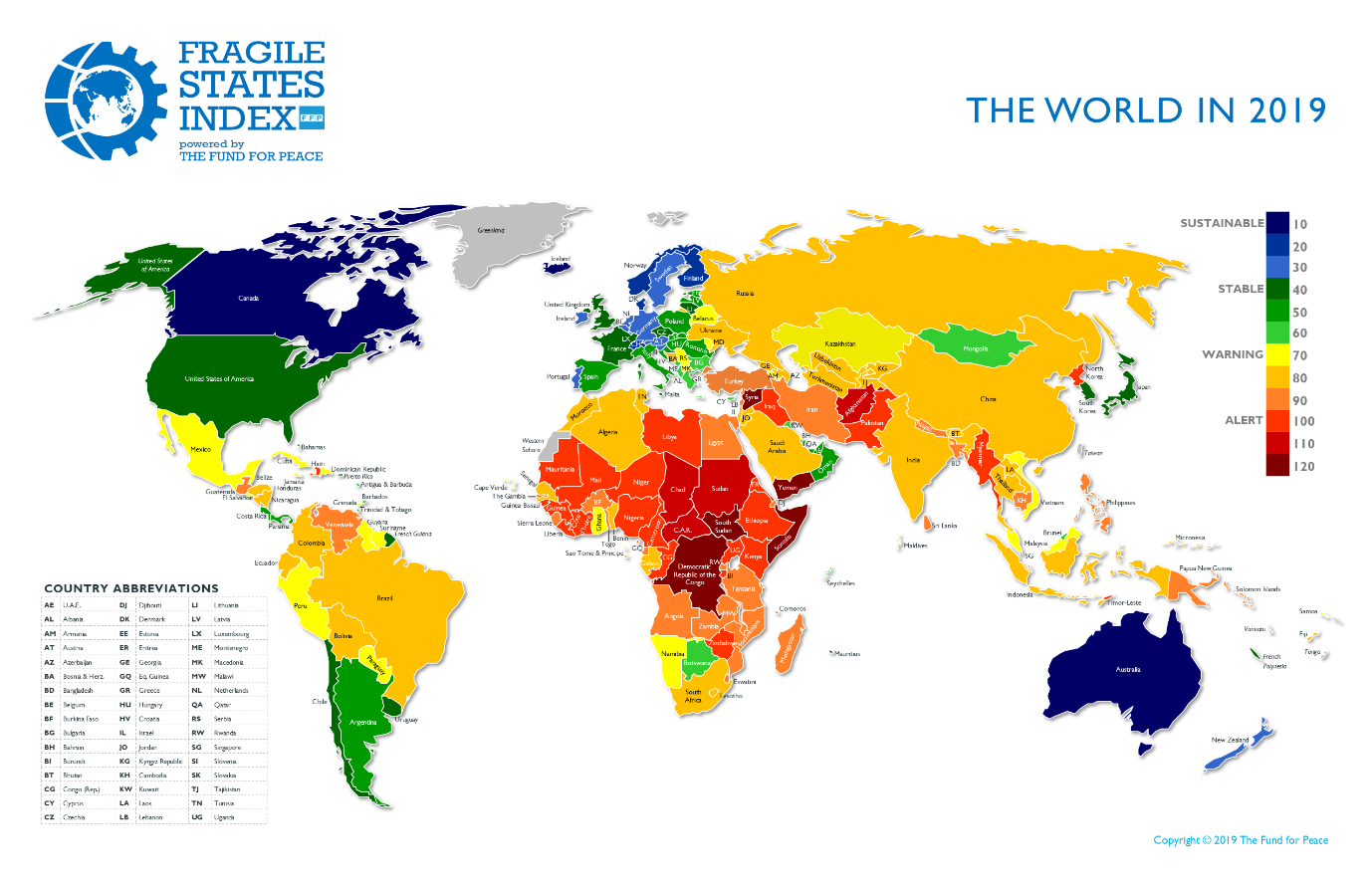 Socio-economic
There are numerous socio-economic factors that provide further insight into risk within a country's borders. For example, the observance of property rights depends on adherence to the rule of law, and bribery is tightly connected to corruption, both of which significantly impact the economic well-being of a country. Conversely, the absence of property rights and high levels of bribery undermine a multi-national organizations ability to conduct business, as new overhead, corrupt processes, and limited transparency muddy the business environment.
There are additional socio-economic considerations that impact supply chain risk, such as the ease of doing business, inflation rates, and government debt. These kinds of economic factors provide insight into regulatory efficiency and market resilience and are extremely important in assessing a country's market risk to major shocks. Emerging markets, for instance, are likely to face increasing strain due to COVID-19, which has already hammered their currency markets.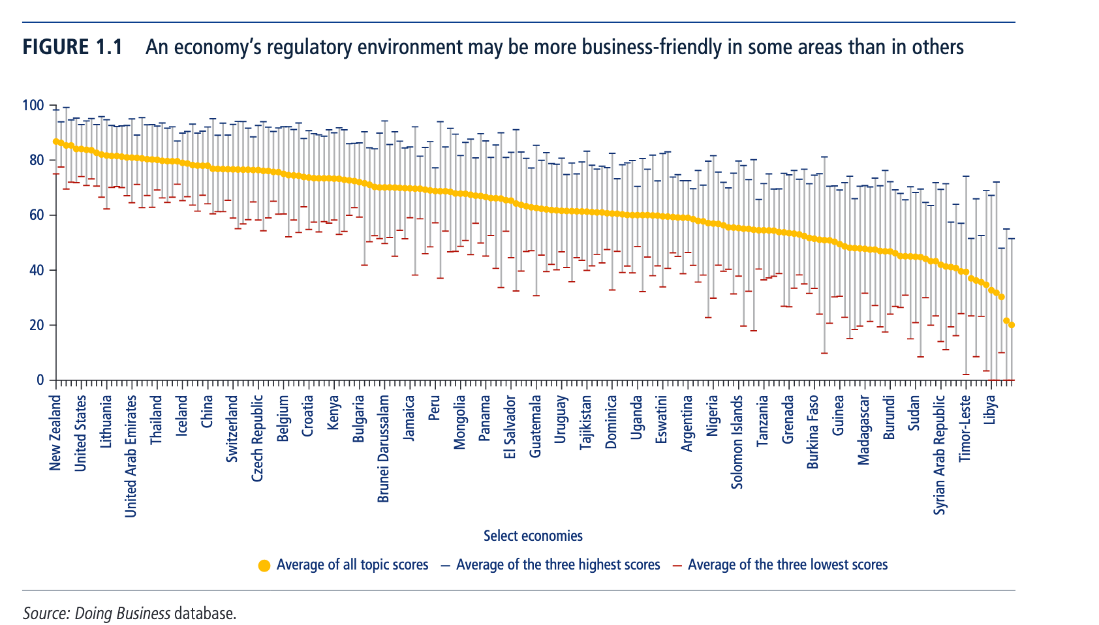 Social factors such as net migration and other demographic features similarly inform geographic risk to supply chain disruption. COVID-19 is accentuating these societal disparities, as it increasingly appears to disproportionality affect certain demographic groups and labor markets differently. Public health conditions are also increasingly relevant to assessing supply chain risk and can significantly impact current and future labor disruptions and overall societal resiliency to the pandemic.
Infrastructure
Finally, a country's infrastructure is essential to the supply chain, as power outages, internet penetration, port infrastructure, and other trade and transport-related infrastructure are vital for uninterrupted international trade. Inadequate infrastructure has a large economic impact on supply chain integration. While many of these factors do not change significantly over time, events that instigate societal shocks can quickly debilitate a weak infrastructure and stress even the strongest infrastructures. Some areas of infrastructure, however, fluctuate more than others. The quality of internet connections, for instance, is being stressed due to COVID-19 and may increasingly cause disruptions. Servers and computers have also been shut down in areas with COVID-19 outbreaks. In a digitized economy, any significant degradation of internet quality can disrupt any aspect of business reliant on an internet connection – from delivery to production to communication.
Outlook
Geographically contained factors remain critical determinants of capacity and supply chain resilience as the world grapples with the public health repercussions of COVID-19, and the various second and third-order effects stemming from the pandemic. The political, socio-economic, and infrastructure conditions in a specific country will be stressed under the weight of managing the public health crises as well as the economic fallout of a closed off global economy. As the economy slowly begins to reopen, the reopening will not be uniform globally, but will significantly depend on the political, socio-economic, and infrastructure institutions in place within each country.
The Interos platform monitors these elements and others to assess geographic risk and its impact on extended enterprise supply chains. We are committed to continuing to monitor COVID-19 -driven upheaval and providing insight for businesses searching for the path to economic recovery and adapting to the "new normal." The next piece in this series will focus on the cyber disruptions to supply chains, and how COVID-19 is impacting these risks.
To learn more about how we capture geographic risks to your supply chain, visit www.interos.ai.
Dr. Andrea Little Limbago is a computational social scientist specializing in the intersection of technology, national security, and society. As the Vice President of Research and Analysis at Interos, Andrea leads the company's research and analytic work regarding global supply chain risk with a focus on governance, cyber, economic, and geopolitical factors. She also oversees community engagement and research partnerships with universities and think tanks and is a frequent contributor to program committees and mentorship and career coaching programs. She has presented extensively at a range of academic, government, and industry conferences such as RSA, SOCOM's Global Synch, BSidesLV, SXSW, and Enigma. Her writing has been featured in numerous outlets, including Politico, the Hill, Business Insider, War on the Rocks, and Forbes. Andrea is also a Senior Fellow and Program Director for the Cyber and Emerging Technologies Law and Policy Program at the National Security Institute at George Mason and a Fellow at the Atlantic Council's GeoTech Center. She is an industry advisory board member for the data science program at George Washington University, and is a board member for the Washington, DC chapter of Women in Security and Privacy (WISP). She previously was the Chief Social Scientist at Virtru and Endgame. Prior to that, Andrea taught in academia and was a technical lead at the Joint Warfare Analysis Center, where she earned the Command's top award for technical excellence. Andrea earned a PhD in Political Science from the University of Colorado at Boulder and a BA from Bowdoin College