Through social distancing and a distributed workforce, we lack physical interactions, face-to-face conversations, and chance encounters. And yet we are suddenly closer as well.  We constantly learn more about our colleagues than ever before: kids or pets wander into the rooms, spouses, partners, or roommates are now actual people and not just first names, and their home décor in the background gives us insight into their home life. As the distributed workforce persists, the lines between our personal and professional lives blur.
We take steps to encourage the separation of the two to avoid burnout and support mental health. But with the lack of in-person encounters, it is much more difficult gauge the general well-being of our team members. Are their stress-levels within an acceptable range? How are they coping with such uncertainty and isolation? While there is no fool-proof approach, the notion of 'duty of care' serves as our guiding principal. We'll explore this concept, how we implement it, and its growing importance in maintaining the human connections and building resilience while apart. 
The Concept of Duty of Care
Duty of Care is a 19th century common law principle to refrain from harming another person or causing loss, and became applied to the workplace and employers during the Industrial Revolution. Today, these same principles are reflected in the Occupational Safety and Health Act of 1970 (OSHA), which requires every employer to create a place of employment that is free from hazards that may cause serious harm or  death to its employees. The level of responsibility is customized based on the nature of the work: a software company's responsibilities are different from a hospital, a restaurant, a grocery store or a humanitarian assistance organization.
Still, the principle remains: every company has a duty to prevent, plan and communicate. During any pandemic or epidemic, the employer needs to take steps to mitigate risk to its employees, plan for a potential outbreak, and communicate with its employees during the events. If all these key activities are in place and the company is doing its best to mitigate risk, including planning for potential impacts and a timely and effective communications to its employees, then it is more likely that the company is fulfilling its obligations under the Duty of Care requirements.
Duty of Care while Working from Home?
But what happens when the majority of the workforce is at home with the potential to encounter a range of hazards? A Clockwise study indicated that workers are working longer hours, meeting more, having less time to focus and less time out of office. In addition, our colleagues have additional responsibilities at home that they did not have before. We have become teachers, entertainers, cooks, and full-time caregivers. 
The added responsibilities and separation from a broader community, coupled with less time to ourselves and the stress of an ongoing pandemic and economic uncertainty, combine to decrease resiliency and increase exposure to a range of risks. For instance, domestic violence is on the rise globally as individuals shelter-in-place with their abuser.  In a brief focused on COVID-19 and its effects on domestic violence, the Council on Foreign Relations concludes that for "domestic violence victims—the vast majority of whom are women, children, and LGBTQ+ individuals—home is a dangerous place."
With the enormous pivot to work from home in March, the technology and cyber considerations have dominated headlines. But what about the human element of this massive transition? With work from home a new, permanent reality for some companies, how does Duty of Care now apply? Does it extend into employees' homes?
 Taking Care while Far Away
At the workplace, leaders and talent professionals generally interact and engage with people daily or weekly.  It is easier to ascertain if someone is struggling; body language, facial expressions, spoken choice of words, all can offer clues about the individual and their stress level and resilience to stressors at work. Remote work creates barriers to this level of visibility.
The importance of daily personal check-ins becomes more obvious. The simple question "how are you doing?", followed by a pause to allow for a real response rather than a "fine" or "good" is a door opener to deeper conversations. Importantly, focus on quality over quantity, as authenticity is crucial. Frequent check-ins will be ineffective if they are perceived as simply checking the box and lack personalization. Acknowledging the difficulties that coincide with this uncertain time is important instead of pretending they don't exist. At the same time, we also encourage sharing positive stories to provide some optimism during uncertain times, which can positively impact morale. We do this both through semi-weekly meetings as well as sharing good news from across the supply chain industry.
Creating deliberate downtime is another option to reduce stress. Leaders must create time periods where there is a slowdown in work, and a separation from the onslaught of alerts from email, messaging apps, phone calls, and decreasing pressure for an immediate response. Flexible work hours are useful to accommodate the range of new responsibilities and work habits, but they also can be abused to support an always on-the-job environment. This is where leadership or corporate policies are essential to help develop on and off-time schedules.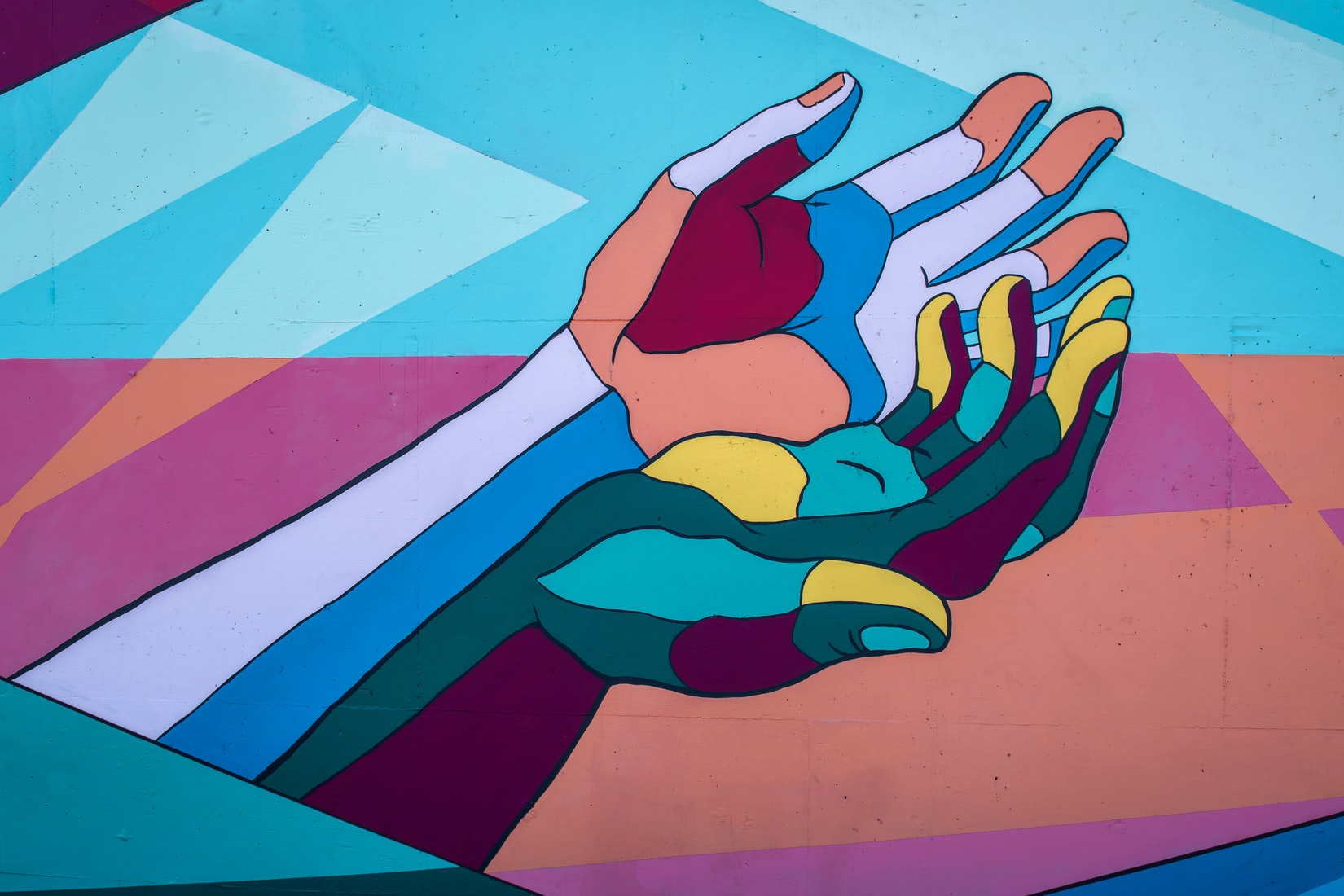 Leaders also need to be prepared to offer a solution to the full range of duty of care and health and wellness considerations. Solutions could be as simple as listening or helping remove the barriers with which the individual is struggling. Leaders need to ensure a range of external resources are readily available and transparent for employees. An Employee Assistance Program can help employees speak to a professional counselor, including  sharing available resources offered by the National Alliance on Mental Illness (NAMI), the nation's largest mental health organization, or Tools for Mental Wellness. To highlight the prioritization of health and wellness, any weekly or monthly corporate updates can include recommendations or Daily Tips to do things to protect mental health, and improve the resilience and wellness of the entire team.
We need to place the interest of the individual team members first when it comes to their health and well-being. This is common sense. Even though we are interacting less during this time, and actually because we are interacting less, we must pay even greater attention to supporting the mental health and wellness of employees. At Interos, the employer's obligation is not just a legal one but a moral one.
To learn more about Interos and our commitment to our employees, visit our careers page.