Jennifer Bisceglie
Interos CEO & Founder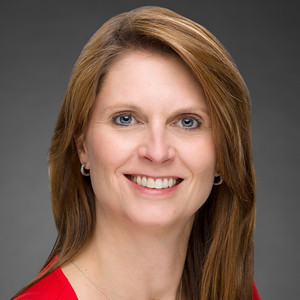 Jennifer is the founder and CEO of Interos Inc. and started the company with the vision that the future of doing business would be built on data, artificial intelligence and machine learning around global business relationships. Her drive to be the world's leading authority on supply chain transparency and assurance is embedded in the DNA of the company she built.
With more than 25 years of specialized experience in supply chain risk management (SCRM), vendor risk management, big data analytics, cybersecurity and supply chain strategy, Jennifer is a recognized leader in the development of integrated solutions that deliver mission readiness and operational excellence through the identification, visualization, and prioritization of opportunities and threats to an organization's global business network.
In addition to her visionary work and success in the software industry, Jennifer is a sought after speaker on the topic, and is a leading voice on economic opportunity for women. Through her involvement with the W(omen) 20, Women Impacting Public Policy (WIPP), WIPP International and Quantum Leaps, she travels the world promoting women's economic empowerment through opportunity, collaboration and entrepreneurship.  
Ben Turner
Chief Product Officer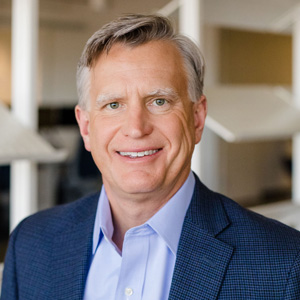 As the Interos CPO, Ben focuses on results and client success. As a technology expert with extensive P&L management, product management, and marketing experience, Ben knows how to drive sustainable growth by capitalizing on new market opportunities, developing innovative product strategies and creating scalable marketing and business development strategies. His track record includes driving $120M sales in new business units and where needed, re-invigorating under performing products and channels.  Ben has been working in product and data for his entire career, with expertise in cybersecurity and big data including SMB SaaS marketplaces. His work has been recognized by PC Magazine for launch of first-ever DIY e-commerce products.
Josh Burns
Senior Vice President of Finance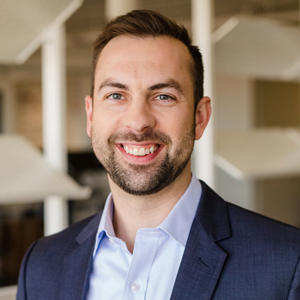 Josh Burns brings his leadership in the DC tech community to Interos as the SVP Finance. He is responsible for all financial aspects of the business from financial planning and reporting to accounting as well as the company's contracting function. He has a passion for building great teams and accelerating growth at tech companies. Josh led the financial planning and reporting functions at Optoro and at Resonate, where both companies doubled in size during his tenure and was an early member of WGL Midstream. He has helped companies raise over $200M in venture capital and debt financings. He is a former CPA, has an MBA from Georgetown University, and a B.S. in Accounting from Grove City College. In addition to his passion for helping small companies grow, Josh loves biking and running through DC with his family, traveling, discussing the Enneagram, and is an ardent supporter of Pittsburgh sports teams.
Charles Virden
Vice President of Revenue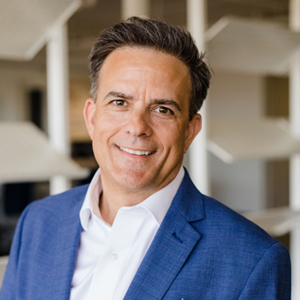 Charlie has 25 years of experience in software for logistics, IoT, streaming analytics, integration, predictive analytics, business process management and big data. He has 20 years in Logistics and Supply Chain Management software applications where he was the Global VP of Sales for Omnitracs (then UPS Supply Chain Solutions/Roadnet). Most recently, as the SVP of Global Sales, he helped DispatchTrack double their revenues through a new SaaS TMS solution focused on B2B. Over his career, he has focused on delivering technology solutions to his customers that produce serious value both to their business and to them personally. His passion is helping customers engage in projects that help improve the way they do business. To accomplish this, he maintains close relationships and develop a deep understanding of what drives their businesses and how innovative technology can produce a desired effect. Charlie has a wife and three daughters and spends his free time rehabbing houses, enjoying the outdoors and playing the guitar.