Supercharge Supply Chain Resilience
Through ServiceNow™ and Interos, gain unprecedented visibility across vendor and supplier networks to make smarter procurement decisions.
Contact Us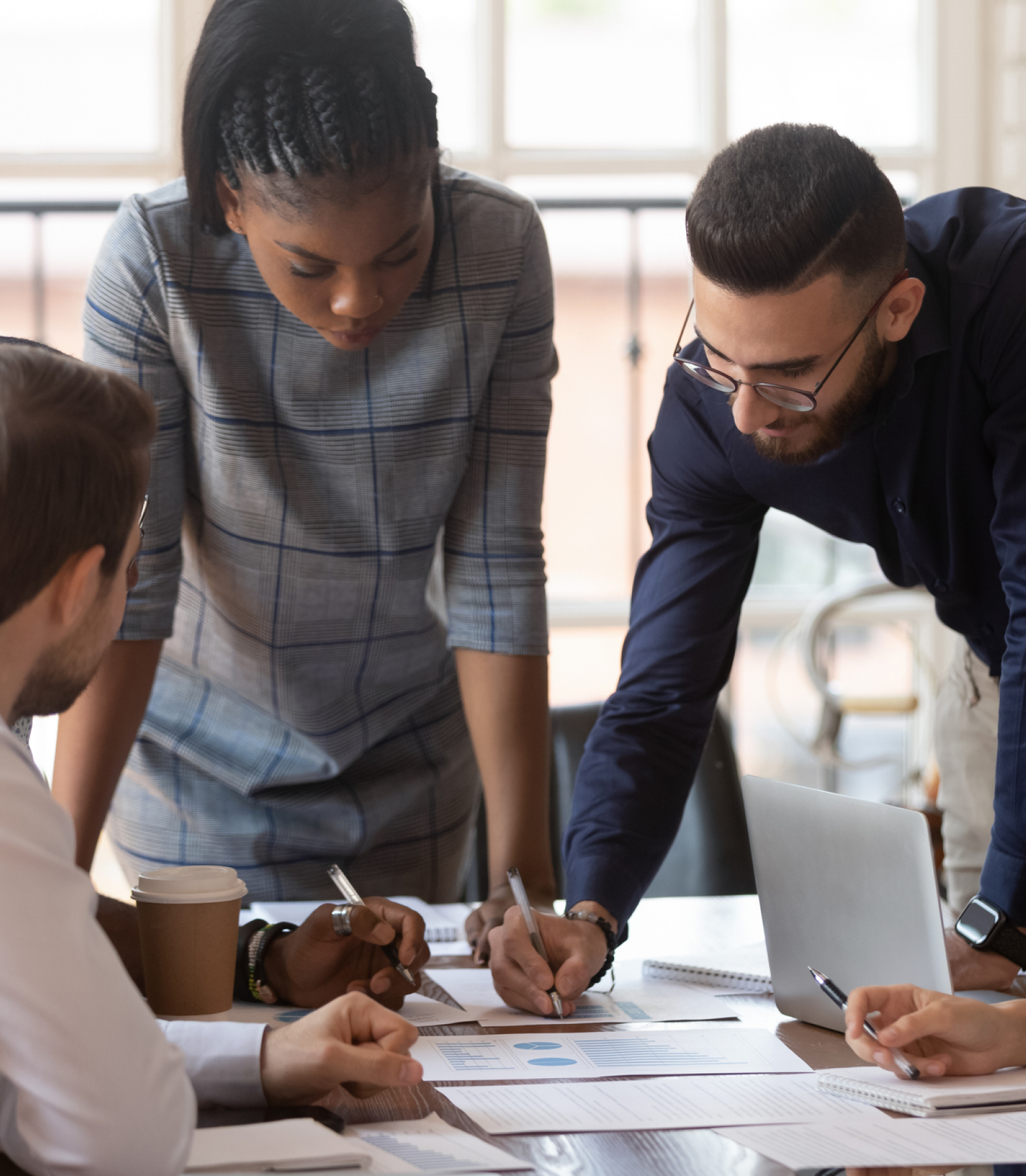 Embed Operational Resilience and Visibility Across Workflows
The combined power of ServiceNow's comprehensive, industry-leading enterprise workflow solution and Interos' unmatched supply chain monitoring technology provides users with instantaneous multi-factor risk assessments for every entity in their supply chain.
Promote smarter decisions through deep insight into your suppliers' financial, operational, ESG, geopolitical and cyber risks, and unlock opportunities for increased sustainability.
Gain real-time insight into your supply chain through risk assessments with instant updates that allow you to track changes and trigger configurable automated workflows.
Contextualize objectives, connect third-party risk data to broader vendor workflows, and drive efficiencies across your business.
Now available in the ServiceNow store.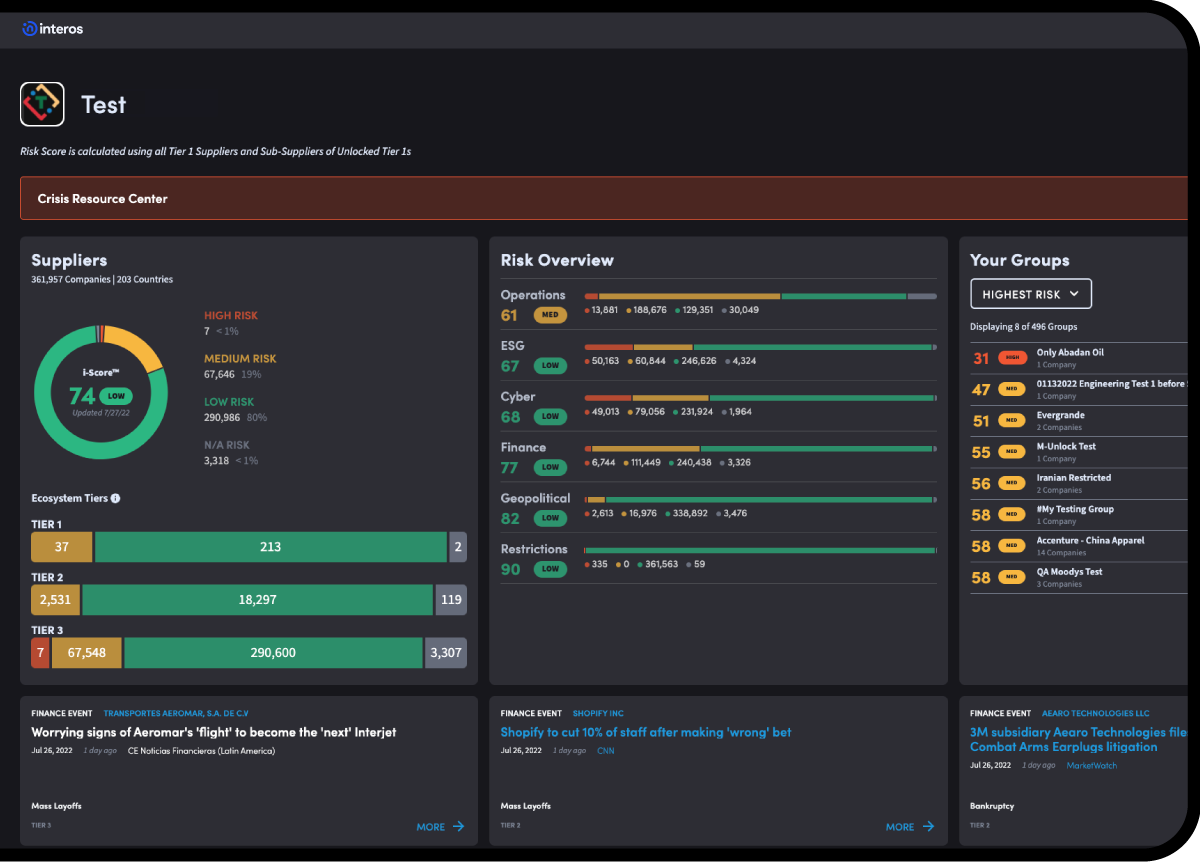 Know Who You Are Doing Business With
ServiceNow and Interos can help you:
Consolidate risk management for your third parties on a single platform with Vendor Risk Management
Identify sub-tier suppliers to the Nth degree
Trigger vendor reassessments with comprehensive issues, tasks, and notifications
Understand the overall health of your supply chain
Assess prospective, new, and existing entities against risk factors
Watch Video
Strengthen Your Operational Resilience Today
Discover how ServiceNow and Interos prioritize risk reduction and enhance operational resilience.
Contact Us