Interos, with AI technology, discovers your wider supplier ecosystem and uncovers the ripple effects that could impact your organization.
Visualize
Discover and map the sub tiers of your supply chain
Understand
Receive dynamic health scores for your suppliers
Monitor
Receive alerts about events that could impact  your suppliers
Government Agency
Case Study

Enhance Your Supply Chain Insight
By combining analytics with our proprietary algorithms, Interos, with AI technology, maps, monitors creates a comprehensive picture of your supplier ecosystem and individual suppliers.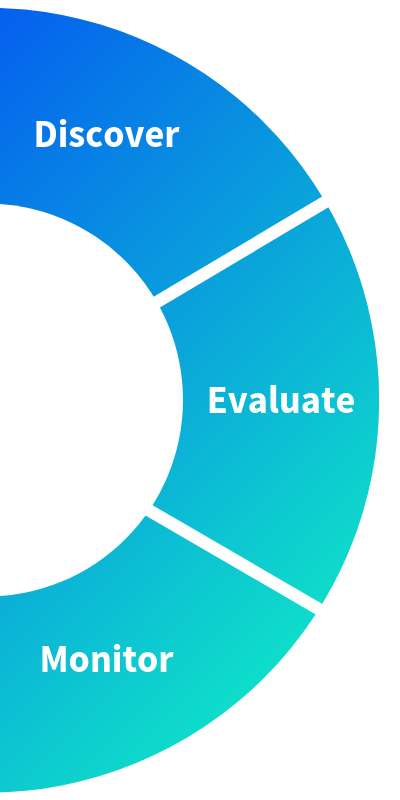 Get the big picture
Interos discovers and visualizes both direct and tertiary tiers of your physical and digital supply chain ecosystem.
Dynamic Risk Scores
The Interos Health Scores assess the resiliency of individual suppliers and their supply chain ecosystems.
24/7 News Alerts
Interos monitors your supply chain ecosystem to identify global events that impact your suppliers and their supply chains.
We discover
Interos identifies and maps your multi-tier supply chain so that you can see your supplier's suppliers, and beyond.
We're non disruptive
Login and we'll get started immediately. No invasive conversations with you, or your suppliers.
We're always up to date
Our health scores are dynamically updated to provide you the most accurate supplier insights.
We scale
Our machine learning technology enables us to move faster and analyze more for our customers.
We personalize
Every organization is different. Let us know what's important to you and our Interos will surface relevant information.