2.1 Adds New Features
We hope that you have been staying safe and healthy as we navigate this brave, new, post-virus world.
Interos has been busy working on new features and enhancing existing ones to help organizations reopen their supply chains, and keep them open.
Introducing New COVID-19 Data in the Platform
As the novel coronavirus continues to impact businesses around the world, Interos has incorporated even more data about COVID-19 into the platform to help affected organizations better understand the impact of the pandemic on their supply chains. We are excited to share two new geospatial overlays that have been added to our platform. 
New COVID-19 Total Cases Overlay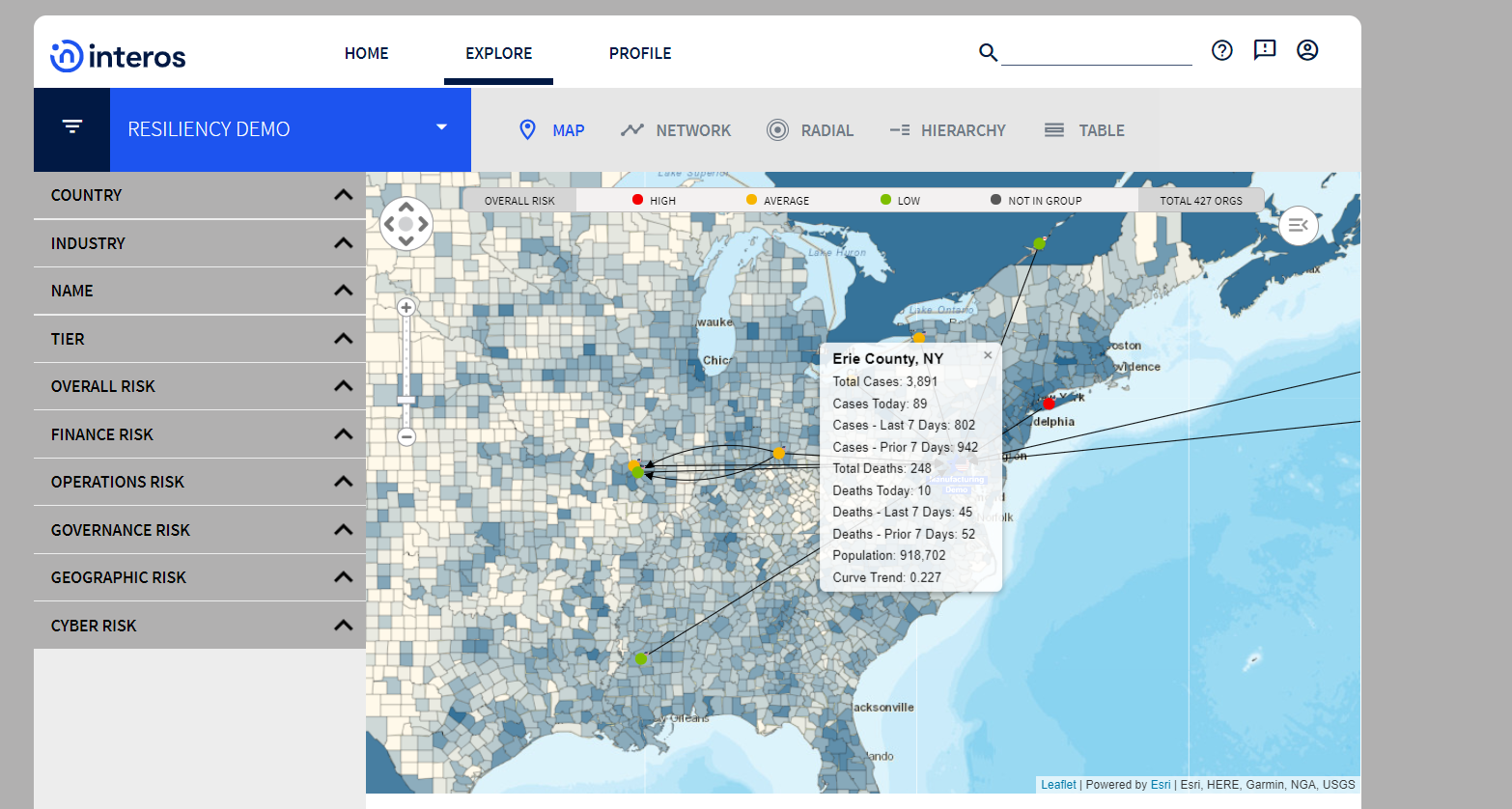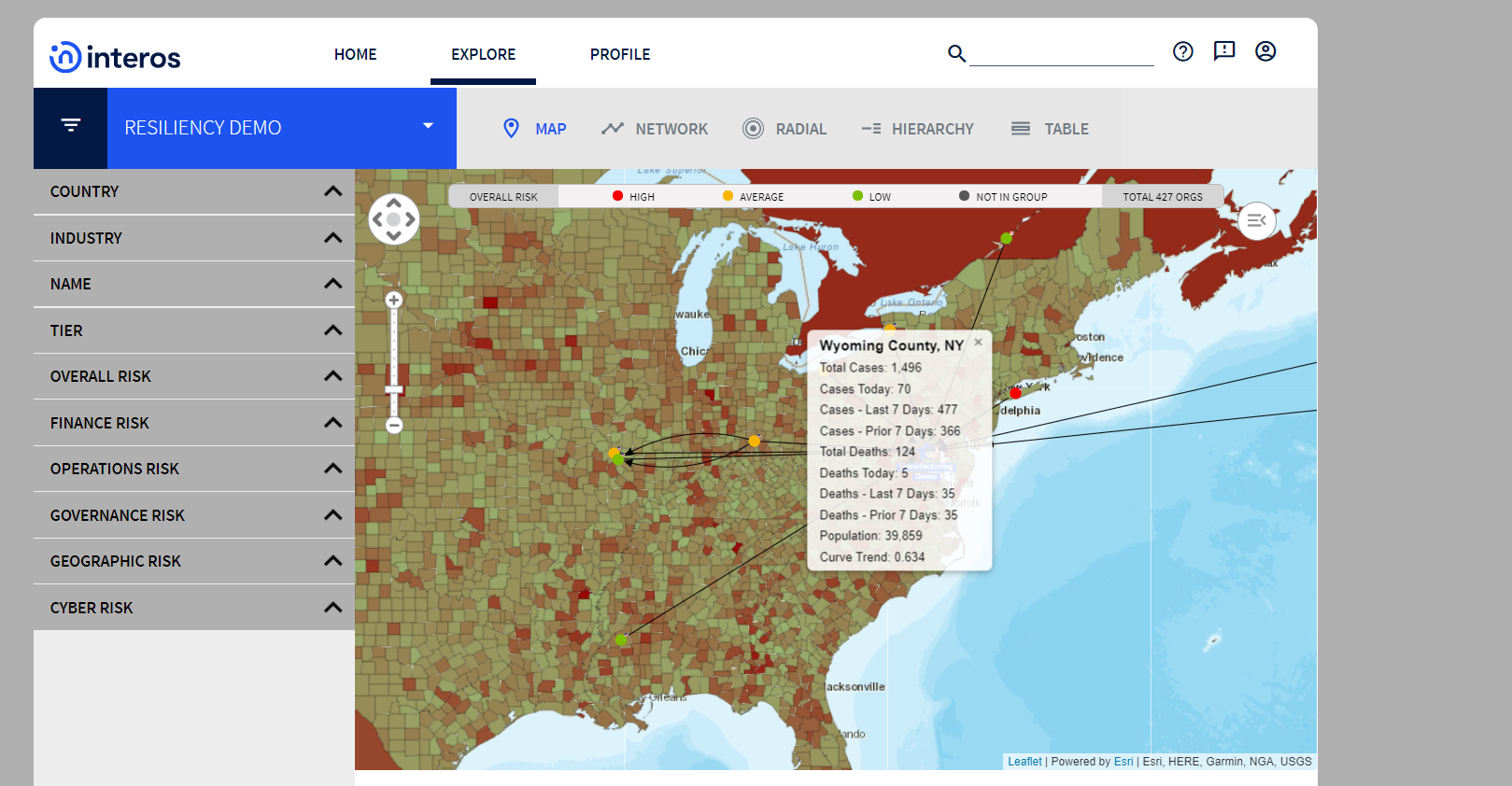 This overlay illustrates whether the number of COVID-19 cases is trending up or down. The platform looks at cases over the past 7 days on a rolling average, updating every day. As shown above, the darker the red, the greater the number of cases as compared to prior period. Use this overlay to see how COVID-19 is trending in the counties, states, or countries your suppliers operate in.
Enhanced Supplier Profiles

We expanded the risk score information that is provided in each supplier profile. Building on the existing risk scores which provided 5 risk factors, customers can now see the key risk variables that make up each risk factor. Now you can see what variable is driving the risk factor score. 
And Coming Soon… Alerts!
Update 2.2, which will be arriving soon, will fully enable real-time alerts. Customers will soon receive instant notifications any time a supplier changes status. We'll have more to say when the update is ready to launch but stay tuned!
As always, Interos remains committed to providing our customers with valuable information to assess and mitigate risk across the their entire enterprise supply chains.
To learn more about recovering from COVID-19 visit www.Interos.ai or check out our latest whitepaper: The Road to Reopening.