Jennifer Bisceglie, Interos' founder and CEO, an expert on global supply chain resilience, is on a mission to eliminate risk hidden in global supplier ecosystems that expose entire industries and ultimately national defense, public safety, and economies to attack by adversaries, and disruption from catastrophe, climate change and concentration risk, and compliance failures.
In 2018, with backing from renowned venture capital investors Ted Schlein and Nick Biem of Kleiner Perkins and Venrock respectively, Jennifer launched the Interos supply chain resilience platform to map, monitor and model billions of businesses, trillions of relationships instantly and continuously. 
Today, the Interos platform protects the world's largest enterprises, their reputation and operations from supply chain attacks by nation states and criminal organizations, disruption by pandemic, tech and trade wars and compromise from unethical labor, financial distress, and sustainability challenges.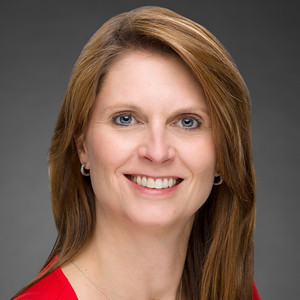 Jennifer Bisceglie
Interos CEO & Founder
Jennifer Bisceglie is the founder, CEO, and driving force behind Interos' revolutionary new vision for third party risk management. With 25 years of industry experience managing risk in the global economy, Jennifer founded Interos as a supply chain and vendor risk consultancy, providing unique analyst-driven risk management. In 2018, Jennifer recognized the emerging power of artificial intelligence and machine learning, transforming the company into a product-driven organization and establishing the Interos Platform: a game-changing technology that automates the discovery and response to third party risk in every tier of global supply chains.
A much sought-after expert on third-party and supply chain risk, and the development of new technologies that foster business intelligence, Jennifer has been called on to share her expertise with numerous professional organizations and congressional committees, including the Congressional Cybersecurity Caucus, the Homeland Security Governmental Affairs Committee, and the U.S.– China Economic Security Review Commission.
As a woman business owner, Jennifer is also a long-time advocate for empowering other female entrepreneurs, working on behalf of organizations including Women Impacting Public Policy (WIPP), where she served as a chairperson from 2010 – 2016. Jennifer was also previously selected as the U.S. delegate to the W(omen's) 20, an engagement group to the G20 focused on addressing gender inequality.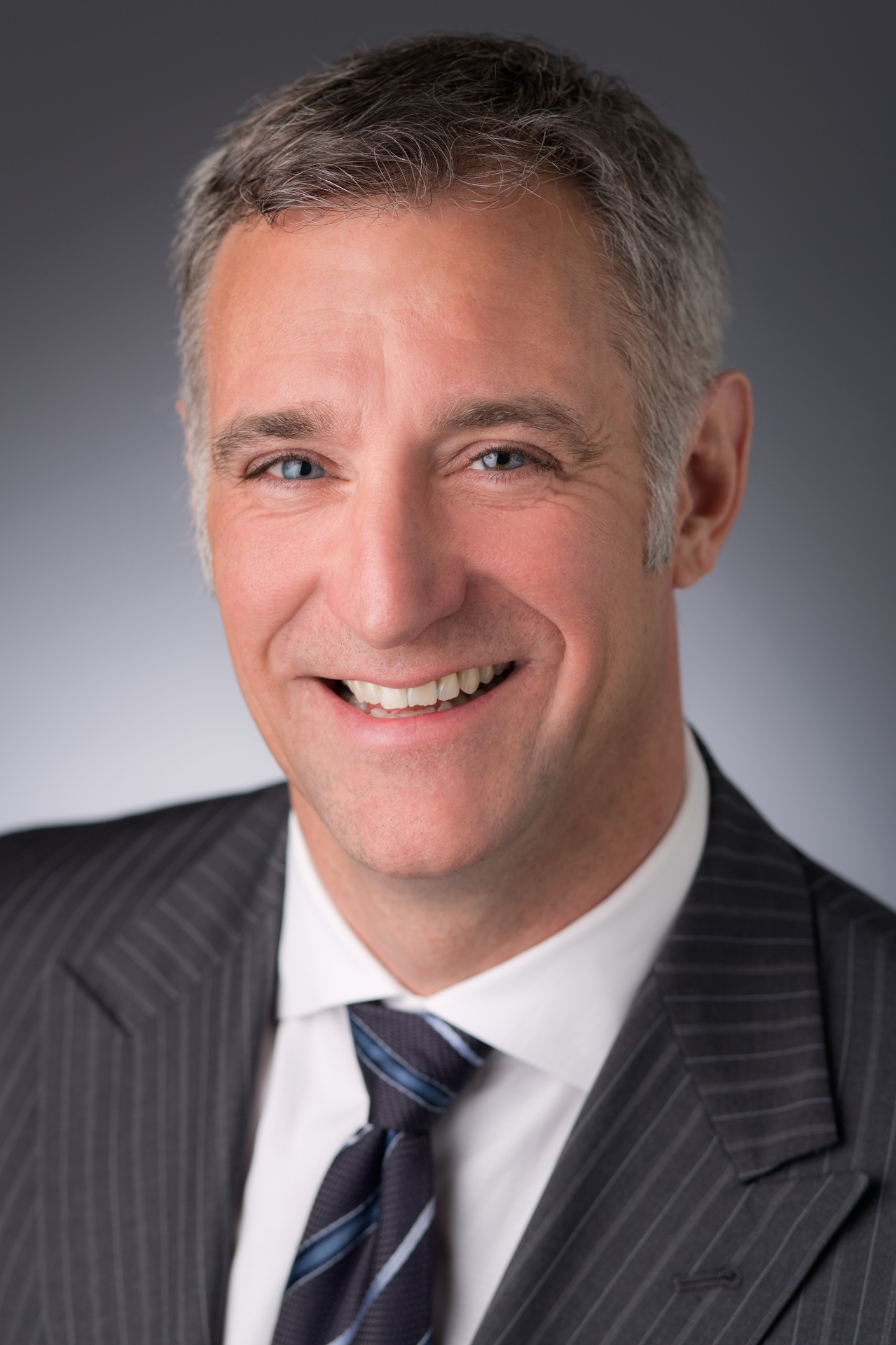 Eric Johnson
Chief Revenue Officer
Interos' Chief Revenue Officer, Eric Johnson is a proven enterprise technology executive with more than 20 years of experience leading enterprise-level brands to meet and exceed their revenue goals. Prior to Interos, Eric served as Marketo's Chief Sales Officer (CSO). In that role he oversaw Marketo's global sales operations, which culminated in Marketo's acquisition by Adobe, the largest-ever acquisition for Vista Equity partners company. Prior to Marketo, Eric served in various roles including President of the Americas at Qlik, President of Global Sales at BlackBerry, President of Global Database and Technology at SAP, as well as SVP and General Manager at Sybase.  He began his career as a Yen Options Trader in Chicago. Eric holds a Bachelor of Arts (BA) in political science from the University of Wisconsin Madison and is fluent in English and German. Eric recently took in a charity boxing tournament called Haymakers4Hope in Manhattan which raised over $1.5 million to fight cancer. Eric also currently serves on the Televerde Board of Directors.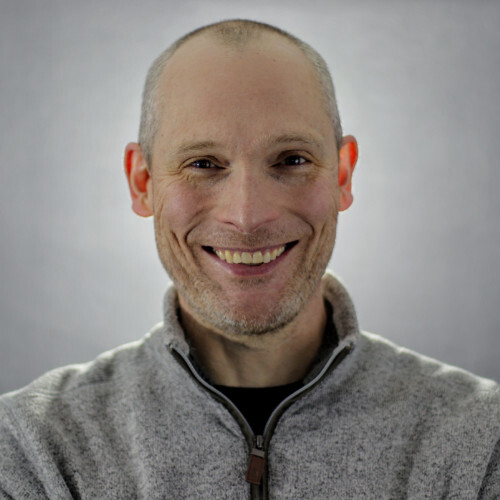 Noel Calhoun
Chief Technology Officer
An experienced technology leader that has designed and built some of the most innovative data science teams in government and industry. Before coming to Interos as the CTO, Noel was CTO of Kensho Technologies, a startup acquired by S&P Global in 2018 in the largest AI focused acquisition to date.  While there, Noel led 100 world class engineers producing state of the art machine learning applications for S&P's four divisions. He previously served over 13 years in the CIA as an intelligence analyst, analytic manager, executive and the first Chief Technology Officer for the Directorate of Support (DS).  Mr. Calhoun created and led the first data science & machine learning teams within the Information Operations Center and DS. He was awarded the Directorate's first Innovator of the Year award in 2016.  Noel left the CIA in 2016 to found Koto, Kensho's incubator for Intelligence Community focused software products. He has a bachelor's in Electrical Engineering from Auburn University and MA in Security Studies from Georgetown. When he's not drafting strategy or talking tech, you can find him walking his big dopey English lab named Barry.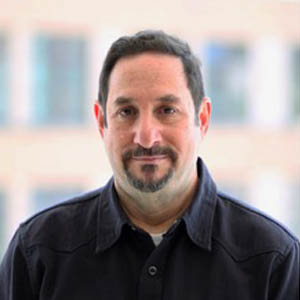 Jon Brody
Chief Marketing Officer
"Interos is pioneering automation to eliminate the hidden risk in vendor relationships – essential to the future of business. I am proud to be a part of that."
Jon has had a twenty plus year winning streak of accelerating enterprise b2b startups from idea to category leadership. From 2000 to 2019, he led marketing at enterprise cybersecurity companies including Sygate (acq. Symantec), TriCipher (acq. VMware), Tenable (IPO), and most recently Endgame (acq. Elastic).  In a time of unprecedented technology driven innovation, Jon has lead teams that mastered shifts in packaging, delivery, buying and selling strategies, achieving brand awareness, thought leadership and revenue growth to unseat market leaders.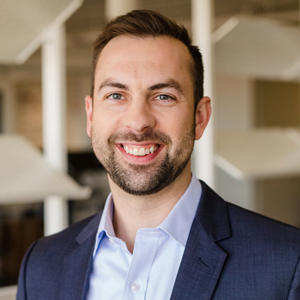 Josh Burns
Senior Vice President of Finance
Josh Burns brings his leadership in the DC tech community to Interos as the SVP Finance. He is responsible for all financial aspects of the business from financial planning and reporting to accounting as well as the company's contracting function. He has a passion for building great teams and accelerating growth at tech companies. Josh led the financial planning and reporting functions at Optoro and at Resonate, where both companies doubled in size during his tenure and was an early member of WGL Midstream. He has helped companies raise over $200M in venture capital and debt financings. He is a former CPA, has an MBA from Georgetown University, and a B.S. in Accounting from Grove City College. In addition to his passion for helping small companies grow, Josh loves biking and running through DC with his family, traveling, discussing the Enneagram, and is an ardent supporter of Pittsburgh sports teams.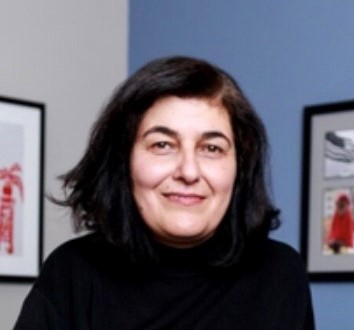 Miriam Wardak
Chief People Officer
Miriam Wardak joined Interos in February of 2020 as Senior Vice President, Human Resources to establish the company's talent framework for a sustainable scale-up.
Wardak is a talent and culture  focused executive with experience in leading Human Resources teams in public and private sectors to deliver results, optimize organizational performance and maximize engagement. Wardak joins Interos as a proven leader in building start-ups, enabling growth within pre-IPO, post-IPO and Fortune 500 companies. Most recently Wardak was leading the People's  Operation function at Repairify Inc. d.b.a. asTech, a hyper-growth company located in Plano, Texas. Prior to this, at Project HOPE, a global health development organization, Wardak was responsible for Finance, IT, Human Resources and Facilities operations. Prior leadership roles included  the head of HR role at ICF International, a Washington DC-based government consulting organization with over $500M in annual revenue and as Senior Vice President of Human Resources at i2 Technologies, a global supply chain software company in Dallas, Texas with over 6,000 employee in 30+ countries.
Miriam is focused on community support and is currently engaged as Member Advisory Counsel at People to People Health Foundation, an non-profit in India focused on public health.
Miriam was born in Kabul, Afghanistan, grew up in Germany, and has been living in the United States since 1990. She is fluent in German and Farsi and conversational in Italian and French. Miriam holds a B.A. from George Mason University and an M.B.A. from the University of Dallas.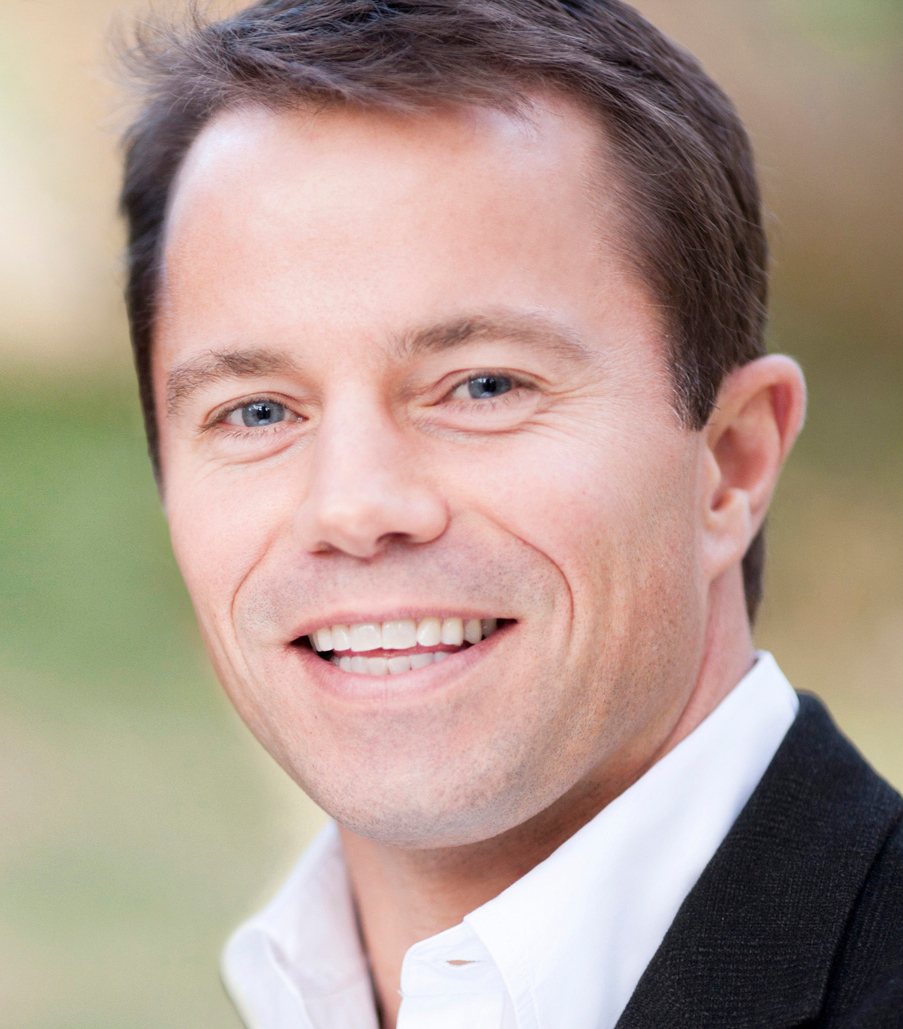 Nick Beim
Partner, Venrock
Nick Beim is a partner at Venrock and focuses primarily on artificial intelligence, software, fintech and defense. His investments include Dataminr, Rebellion Defense, Percipient.ai, Chisel.ai, Altruist, Quiq and JBoss. Nick has deep interests in public policy and in particular how technology is changing the nature of national security. He serves on the Board of Directors of the Council on Foreign Relations and recently participated on a Task Force there on Innovation and National Security: Keeping Our Edge, examining how the U.S. can maintain its lead in science and technology innovation and the national security and economic consequences of failing to do so. Nick serves on the Executive Advisory Committee at the Center on Global Energy Policy and on the board of Endeavor, a non-profit organization dedicated to supporting high-impact entrepreneurs globally that Tom Friedman has called "the best anti-poverty program of all."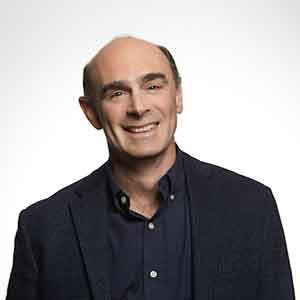 Ted Schlein
General Partner, Kleiner Perkins
Ted Schlein joined Kleiner Perkins in 1996 and focuses on investing in early-stage technology companies in cybersecurity.  Investments have included ArcSight, Carbon Black, CoreOS, and Mandiant, and more recently Area1, IronNet, Shape Security, Synack and Trusona. Before joining Kleiner Perkins, Ted served as vice president, Enterprise Solutions at Symantec. He has previously served as chairman of the National Venture Capital Association (NVCA), a national alliance advocating the role of venture investing in job creation, technology innovation, and economic development. He is also the former president of the Western Association of Venture Capitalists and the founder of DoD-sponsored DeVenCI program. He currently serves on the Board of Trustees of the University of Pennsylvania and the Board of Overseers of the Engineering School at the University of Pennsylvania. Additionally, Ted serves on the Board of Trustees at InQTel. Ted holds a B.A. degree in economics from the University of Pennsylvania.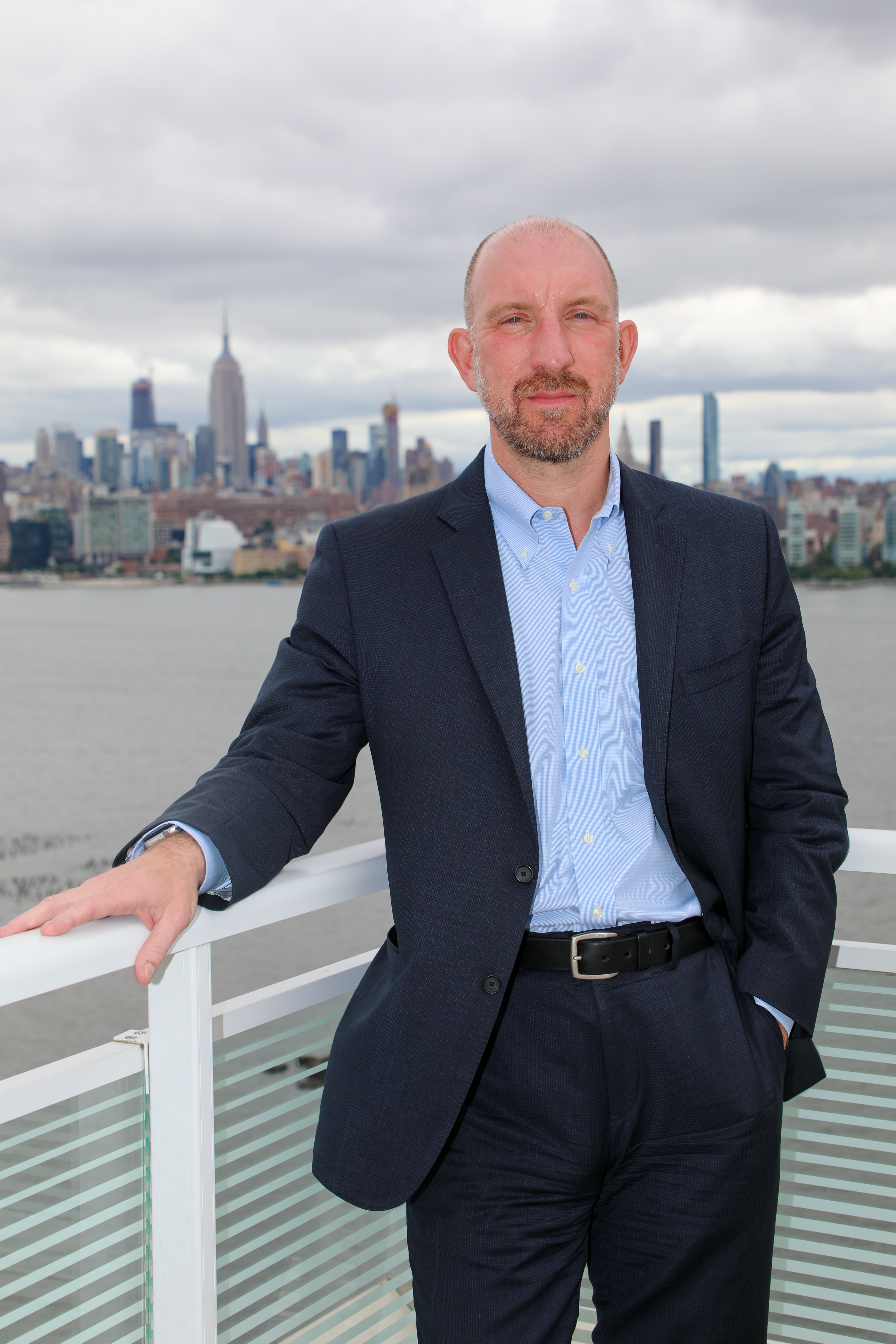 Phil Venables
Senior Advisor, Goldman Sachs
Phil is a senior advisor to Goldman Sachs and a member of the Board of Directors of Goldman Sachs Bank USA. As a senior advisor, he supports the firm's executive leadership and client franchise on cybersecurity, technology risk, digital business risk, and operational resilience. In addition to this, Phil spearheads the firm's work with industry associations and initiatives to reduce systemic risk. Prior to becoming a senior advisor, Phil was a line executive as Chief Operational Risk Officer, and before that, the firm's first Chief Information Security Officer and Head of Technology Risk, a role he held for 17 years. He joined Goldman Sachs as a vice president in London in 2000 and transferred to New York in 2001. Phil was named managing director in 2003, partner in 2010, and senior advisor in 2019. Prior to joining Goldman Sachs, he was Chief Information Security Officer at Deutsche Bank and also functioned as the Global Head of Technology Risk Management for Standard Chartered Bank. Before that, Phil served in various technology, network management, and software engineering roles at a number of finance, energy, and defense organizations. Phil serves on the Executive Committee of the US Financial Services Sector Coordinating Council for Critical Infrastructure Protection, is co-chair of the Board of Sheltered Harbor, and is a member of the boards of the Center for Internet Security and the NYU School of Engineering. He is also an advisor to the cyber-security efforts of the US National Academies of Sciences, Engineering and Medicine, and serves on the Advisory Board to the Director of a US intelligence agency. Phil is a member of the Council on Foreign Relations. Phil earned a BSc (Hons) in Computer Science from the University of York and an MSc in Computation and Cryptography from the Queen's College at Oxford University. He was awarded the designation of Chartered Engineer in 1995 and Chartered Scientist in 2002 and was elected a Fellow of the British Computer Society in 2005.
Board of Advisors
Behind Interos, you'll find top tier investors and industry leaders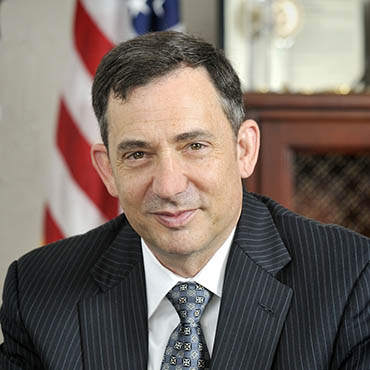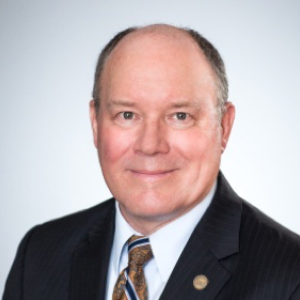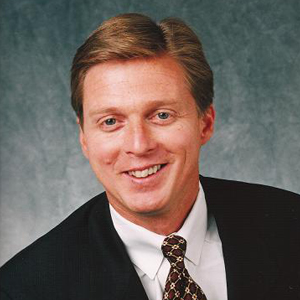 SVP, SailPoint Technologies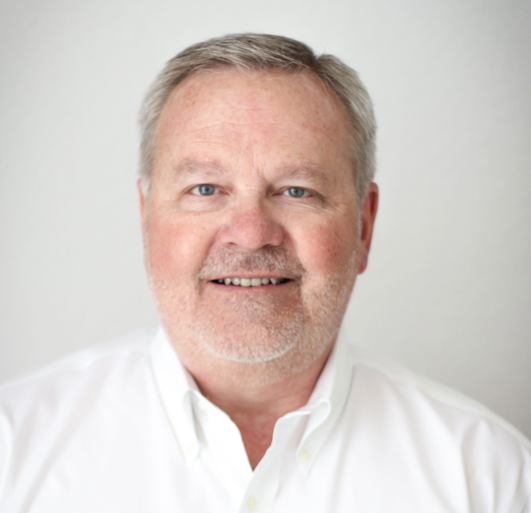 Managing Director/ Senior Partner, Growthwise Group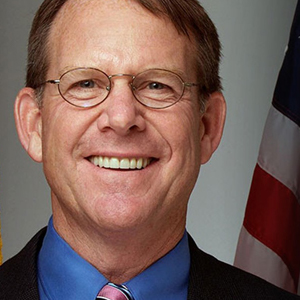 Global Information Security Strategist, Booking Holdings
Bob Brese is a VP and Executive Partner at Gartner, Inc., the world's largest research and advisory firm where he advises and coaches CIOs and other C-Suite executives on business and technology strategies for mission and business success.
 Bob is formerly the CIO of the U.S. Department of Energy, whose national laboratory and production facility missions range from open science to nuclear security. During his tenure as CIO, he led DOE to become the first Federal agency to fully convert from compliance to a mission-focused risk management approach to cybersecurity. He also led the stand-up of DOE's supply chain risk management program to address the risk associated with growing dependence on external suppliers to the nuclear security mission. Bob also served as a DOE executive in a number of other technology and national security leadership roles. Prior to DOE, he was a career nuclear submarine officer in the U.S. Navy.
 "Interos provides organizations with a unique capability to get ahead and stay ahead of the risk posed by third-party (and beyond) relationships, while shedding the labor-intensive process of manual assessments and questionnaires."
Jeffrey C. ("J.C.") Dodson is the Global Chief Information Security Officer (CISO) for BAE Systems plc., London, England and Vice President, Cybersecurity for BAE Systems, Inc., Arlington, Virginia, USA. He is responsible for corporate cybersecurity strategy, operations and assurance supporting five major international markets with employees in over 40 countries. J.C. has held executive positions in program management, strategy, business development and security since joining BAE Systems in 2002.  Prior to BAE Systems, he served a 22-year career with the U.S. Air Force involving flying operations, weapons system acquisition management, and command assignments.
In 2014, J.C. was appointed by the Governor of Virginia to the Commonwealth's Cybersecurity Commission. In 2012, he was appointed to the U.S. Government's National Industrial Security Program Policy Advisory Committee. He is former chairman of the Aerospace Industries Association's Industrial Security Committee. He currently serves on the American Society of Industrial Security's Defense and Intelligence Council.
Mr. Fredrickson has 30 years of experience delivering emerging technologies to mainstream markets. His track record includes executive leadership roles with large corporations, and as an entrepreneur, where his skills in team building, channel development, and customer-centric selling have helped turn new innovative ideas into market leading companies. Mr. Fredrickson is currently the Vice President, Executive Sponsor for Global Customers & Business Development at SailPoint Technologies, where he initially built and led a global sales strategy, bringing a venture backed, next generation identity risk management solution to market, leading to a successful IPO in 2017.
Through mid-2006 Mr. Fredrickson was a Vice President at Sun Microsystems, where he was responsible for establishing and directing the sales and operations for Sun's Global Identity Practice, a business acquired by Sun in 2003, where he grew revenues from $18 million to almost $200 million in just 30 months. He joined Sun through the acquisition of Waveset Technologies, a startup software company focused on identity management solutions, where he was Vice President of North American Sales and Corporate Alliances.  Prior to Waveset, Mr. Fredrickson was an executive with SeeBeyond Technology Corporation., a provider of business integration solutions, where he helped contribute to significant market growth and a successful IPO in 2000. Before joining SeeBeyond, he established and led Tivoli (later IBM/Tivoli) Government Operations from a startup business to over $200 million in revenues in just five years, during which time Tivoli executed a successful IPO and later acquired by IBM. Other experience includes sales and management positions with Sybase, Informix, and Prime Computer, and prior service in the United States Air Force. Mr. Fredrickson participates as a board member and advisor to several emerging companies.
Greg is a highly accomplished retail executive with broad merchandising and operations experience. He has been an advisor to large-scale retail, start-ups, specialty retail, turnarounds, global private equity, consumer goods and brand management firms. Greg has held senior level executive positions at the Walmart Stores, Inc., Sam's Club division where he also served on the Walmart Executive Committee for seven years.
 While at Sam's Club, he separately held the positions of Chief Merchant and Chief Operator. He was known for a focus on results, leading process transformation and a commitment to integrity, service and excellence which earned him the distinguished Sam M. Walton Award of Excellence. He led successful corporate initiatives in packaging and fair trade driven by his genuine commitment to sustainable business practices. 
Prior to his 10-year stint at Sam's Club, he held C-level marketing, operations and merchandising positions for two divisions of Ahold, USA. Greg is a Member of the National Association of Corporate Directors.
"Interos is developing game-changing transactional intelligence technology that will give every company in the world unparalleled insight into their supply chain risk."
Mark Weatherford is the Global Information Security Strategist at Booking Holdings where he works with their brand companies that include Booking.com, Priceline, Agoda, Kayak, BookingGo, and OpenTable to create secure technology travel products for their millions of customers around the world.
Mark has held a variety of executive level cybersecurity roles including the Chief Cybersecurity Strategist at vArmour, a Principal at The Chertoff Group, and Chief Security Officer at the North American Electric Reliability Corporation (NERC) where he worked with electric utility companies across North America. In 2008 he was appointed by Governor Arnold Schwarzenegger as California's first Chief Information Security Officer and he was appointed in 2011 as the Department of Homeland Security's first Deputy Under Secretary for Cybersecurity. Mark was a Cryptologic Officer in the US Navy and led the Navy Computer Network Defense and Naval Computer Incident Response Team (NAVCIRT) operations.